.XYZ – the domain for innovators, entrepreneurs, and creatives – is celebrating their sixth birthday!
Take advantage of their anniversary sale during the whole month of June. Join the revolution. Get your .xyz domain for only 79 BDT : https://hostmight.com/xyz.html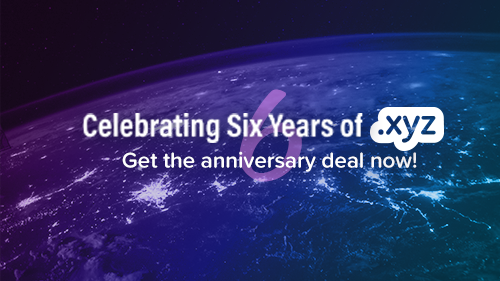 Grab a memorable, affordable .xyz domain to:
Brand your cutting edge business
Launch your next creative project
Build an inspiring portfolio
Share your game-changing idea
Promote your forward-thinking app
Unite your problem-solving community online
In today's world there is an increased need for connectivity and an easy way for your target audience to access your brand. Now is the perfect opportunity to create a website and pursue your passion. You could start attracting clients to your side business with YourStartup.xyz, publish an impressive portfolio on your FirstNameLastName.xyz, or share your hobbies and passion projects with a global audience on YourIdea.xyz.
The special .xyz 6th anniversary sale ends June 30th. Get your .xyz today and get started on your next great website.
Get the .XYZ anniversary deal now until June 30