We're happy to announce that, You can now purchase Domain and Hosting with your Nagad account. The payments are processed by SSLCOMMERZ – a leading provider of payment gateway services in Bangladesh.
Chose payment method " SSLCommerz"

Chose "Mobile Banking "
Chose "Nagad"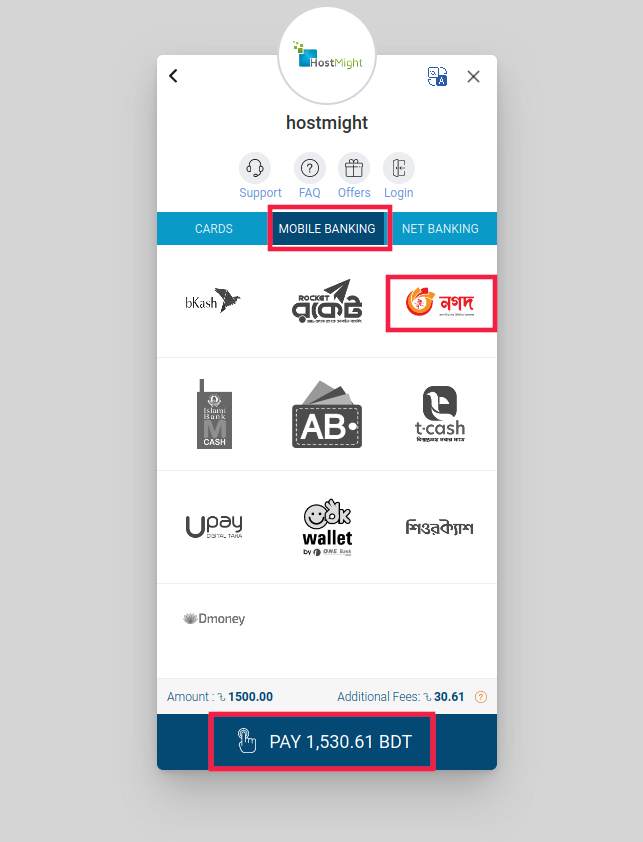 You will redirect to Nagad payment page :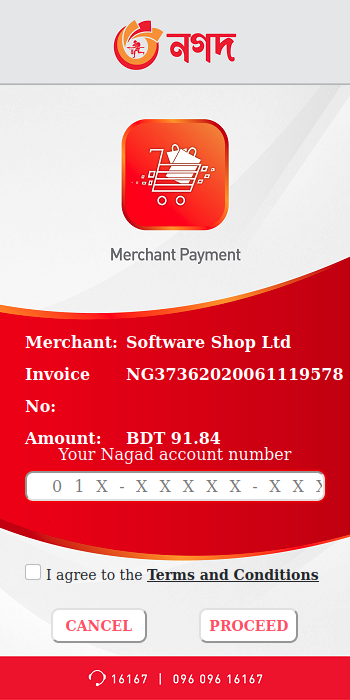 Nagad is a Digital Financial Service in Bangladesh operating under the authority of Bangladesh Post Office, an attached department of the Ministry of Post and Telecommunication, and operated by Third Wave Technologies Limited.