Howdy!
Today is a big day for us at HostMight: After months of preparations, we are happy to announce the official launch of our Bangladesh data center web hosting (BDIX web hosting), located in Dhaka, Bangladesh.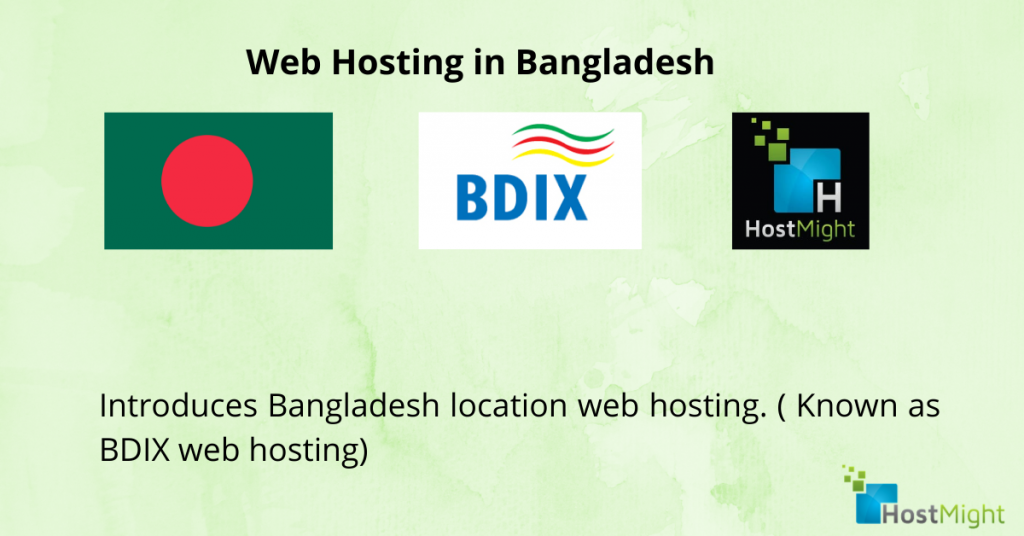 BD was by far the most frequently requested location. We've heard you and we've delivered. From now on, you can enjoy BDIX web hosting experiences.
Starting today, you can order BDIX web hosting from our website at https://hostmight.com/bdix-hosting.html
In case you currently operate servers in our USA locations and wish to migrate to our brand-new BD location we are happy to assist you. Please contact our customer support to clarify the details.
Who needs to host the website into BDIX Hosting?
BDIX Hosting should be used by Business organizations or Services which are based in Bangladesh. Such as native e-commerce, newspapers, Business organizations.
Benefits of using BDIX Powered web hosting :
If your website is accessed from Bangladesh and hosted on a Bangladeshi server. The latency will be less, the website will load immediately.
If international Connection is interrupted BDIX will help you to maintain live your service.
Bangladeshi visitors can access the BDIX server-hosted website over the BDIX's Exchange Point and no international bandwidth is required.
What is BDIX:
BDIX is the first Internet Exchange Point (IXP) of Bangladesh. It was established to provide physical interconnection for its members to exchange and route local Internet traffic locally through it. Since 2014, BDIX has maintained leadership of the fast-developing Internet industry of Bangladesh by providing high-quality services that provided fast, cost-effective, and efficient Internet connections for its members and their customers. BDIX is a not-for-profit venture of the Sustainable Development Networking Foundation (SDNF) Bangladesh. So far more than 110 Organisations of different types (ISPs, Mobile Operators, Content Providers) are peering through BDIX.